Brilliant Bins supplies long-life disposable Sanitary Bins.
Yes, we are open and despatching orders from online,
telephone and emailed orders. Enquiries: 01488 684850.
NB Ref Covid-19. During the Covid-19 outbreak we are in place for our
many customers who are in essential workplaces.
For your reassurance - there is just one person,
who does not need to travel to work, despatching from stock,
which is collected by Royal Mail.
Delivered flat-packed across the UK. Made in the UK. In stock now. Order online, by phone or purchase order. If you need sanitary bins in place, but cannot have sanitary bin contractor staff entering your site, our bins could be perfect for your premises.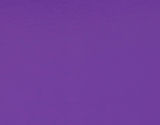 A splendid royal purple with a subtle metallic sheen. The deepest of our colours and very sophisticated.

Great if you want a more traditional colour.The metallic sheen makes it a classy colour.

The first colour we launched and a firm favorite with our customers.
Grey is OK, but pink gives a lift to the loos.

A very fashionable colour at the moment.
Laced with a greeny blue hin t of the the sea over the sand of a tropical island.

The latest colour to be launched. Its loud and proud, and probably the first leopard print sanitary bin in history.
This video shows how disposable sanitary bins work - from set up to disposal. They stay in use for up to 4 months.
---
---

Secure Payment

Paypal, Credit card, SagePay, Faster P ...

Express Shipping

UK Mail, Royal Mail, Next Day ...

Customer Service

01488 684850