Brilliant Bins supplies long-life disposable Sanitary Bins. W

e are open and operating normally, despatching orders from online,

telephone and emailed orders. Enquiries: 01488 684850.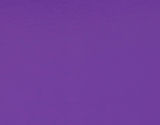 A splendid royal purple with a subtle metallic sheen. The deepest of our colours and very sophisticated.

Great if you want a more traditional colour.The metallic sheen makes it a classy colour.

The first colour we launched and a firm favorite with our customers.
Grey is OK, but pink gives a lift to the loos.

A very fashionable colour at the moment.
Laced with a greeny blue hin t of the the sea over the sand of a tropical island.

The latest colour to be launched. Its loud and proud, and probably the first leopard print sanitary bin in history.
This video shows how disposable sanitary bins work - from set up to disposal. They stay in use for up to 4 months.
---
---

Secure Payment

Paypal, Credit card, SagePay, Faster P ...

Express Shipping

UK Mail, Royal Mail, Next Day ...

Customer Service

01488 684850